Electric Vehicles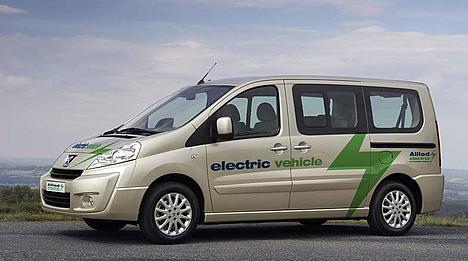 The role of electric vehicles in Scotland's low carbon future.
As we face up to the challenge of reducing our greenhouse gas emissions one sector in particular stands out as requiring particular attention and renewed effort; the transport sector has bucked the trend seen elsewhere for emissions reductions and instead has increased its emissions by 11% since 1990.

The targets in the Climate Change Act of a 42% reduction in greenhouse gasses by 2020 and 80% by 2050 mean we need to transform our transport system. One important step to achieving this will require removing the carbon from our road transport. If we are to achieve this massive transformation in how we travel around Scotland we will need to see electric vehicles replacing our current dependence on petrol and diesel cars.

CO2 emissions associated with an electric vehicle (EV) powered by electricity from today's grid are approximately half that from the average internal combustion-engined car. This figure should improve to approximately 80% less by 2030 as the power sector is progressively decarbonised.

WWF Scotland sees an important role for electric vehicles in our future transport system. However, on their own they won't be nearly enough, we will also need to remove the carbon from our electricity supply, reduce our dependency on the private car, support the important switch to public transport and encourage far greater levels of walking and cycling.

No part of our future transport mix can be viewed in isolation, the electric vehicle will be part of a system that provides attractive low carbon options and actively discourages our current reliance on the petrol driven car.
---
Latest Reports