UK Budget - Scottish environmental concerns
21 March 2012
Five key areas to watch identified by WWF Scotland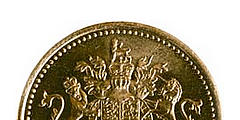 Tomorrow's UK Budget is expected to include several key announcements which will have an impact on plans to tackle environmental issues in Scotland.

Commenting ahead of the announcement, Dr Dan Barlow, Head of Policy at WWF Scotland said:

"A budget with a strong green core would be good for Scotland, helping to drive improvements in energy efficiency of our homes, reduce climate emissions from transport and create thousands of jobs. We urge George Osborne to use this opportunity to support measures aimed at securing a low carbon future, however the signs are not encouraging that this budget will live up to the rhetoric of the coalition government being the greenest ever."


FIVE KEY THINGS TO LOOK OUT FOR ACCORDING TO WWF SCOTLAND:

FUEL DUTY

What do we want?
No more cuts and delays, but the implementation of the planned fuel tax increase in August.

Why?
Rather than short-term measures to reduce temporarily the cost of fuel, we need a long-term strategy to make our transport system more efficient, wean the UK off oil and secure investment in a low carbon transport revolution. However, last year, the Chancellor not only cut fuel duty but cancelled the fuel duty escalator.

What do we expect?
Yet another postponement of the duty rise on petrol.

OIL AND GAS

What do we want?
The Government to end tax breaks for oil and gas decommissioning and for the industry to take responsibility for the full costs of cleaning-up and redirecting those subsidies to help boost Britain's clean energy sector.

Why?
We need to be ending our addiction to oil and gas, not supporting more ways to squeeze every last drop from beneath the seabed. At present, the North Sea has almost 500 oil and gas installations. The cost of decommissioning is estimated at up to £30bn. Having made handsome profits from decades of drilling, it is the industry who should be paying to clean-up.

What do we expect?
For the Government to give a long term guarantee of substantial tax relief on decommissioning costs thereby supporting the industry to make further investment in North Sea oil and gas exploration.

GREEN INVESTMENT BANK

What do we want?
WWF would like to see more money for the GIB, including possibly revenues from the carbon floor price. We would also like to see the GIB being allowed to borrow earlier than 2015.

Why?
There are a substantial amount of projects involving new (and therefore more risky) renewable energy projects which require low-cost financing especially at the construction stage. Failure to allow the GIB to borrow before 2015 will seriously limit the GIB's ability to support emerging renewable technologies. This could slow down the UK's ability to consolidate its industrial leadership in marine renewables and to reduce the cost of these technologies. It will also make it harder for the UK to meet its decarbonisation objectives.

What do we expect?
It is possible that some new clean technology investment funds will be established. At worst, there will be no new detail on the GIB and the date of the bank borrowing will go back to 2016 or 2017 (i.e. net debt not falling by 2015).

AIR PASSENGER DUTY (APD)

What do we want?
For the Government to go ahead with its planned increase in Air Passenger Duty (APD) on 1 April this year. In the longer term we'd like to see an extension and increase of aviation taxes, so that these better reflect their environmental costs, as well as making a fair contribution towards the public purse. We would welcome either a move to a per-plane tax or an extension of existing APD rates, especially on domestic and short haul flights to encourage modal shift from plane to train.

Why?
Air travel is the fastest growing source of climate change emissions and has the potential to swamp all the efforts in other sectors to reduce emissions. Aviation is already heavily subsidised as it doesn't have to pay VAT or fuel duty so paying APD is only fair. Flying shouldn't be artificially cheap, fuelling unconstrained growth and reckless expansion that's completely at odds with meeting our climate targets.

What do we expect?
For the Government to resist last minute self-interested lobbying by the aviation industry and proceed with the planned APD increase on 1 April 2012.

GREEN DEAL

What do we want?
WWF would like the Chancellor to set out details on how the £200 million announced in the Autumn Statement in 2011 will be allocated and what share will come to Scotland. In addition, the Government should clearly set out how low interest rates (via the Green Investment Bank) will be achieved.

Why?
There is an urgent need to boost take-up of the Green Deal, the UK Government's flagship energy efficiency programme. Measures to reduce energy consumption in the UK will be a vital factor in decarbonising our power sector.

What do we expect?
It is possible that the Government will announce the details on how the £200 million will be allocated but at the very least they will restate it being available for the Green Deal later this year. It is unlikely we will get any confirmation regarding interest rates for Green Deal Finance or that they will consider looking to support this finance mechanism with public money (via GIB) to ensure very low rates.

---